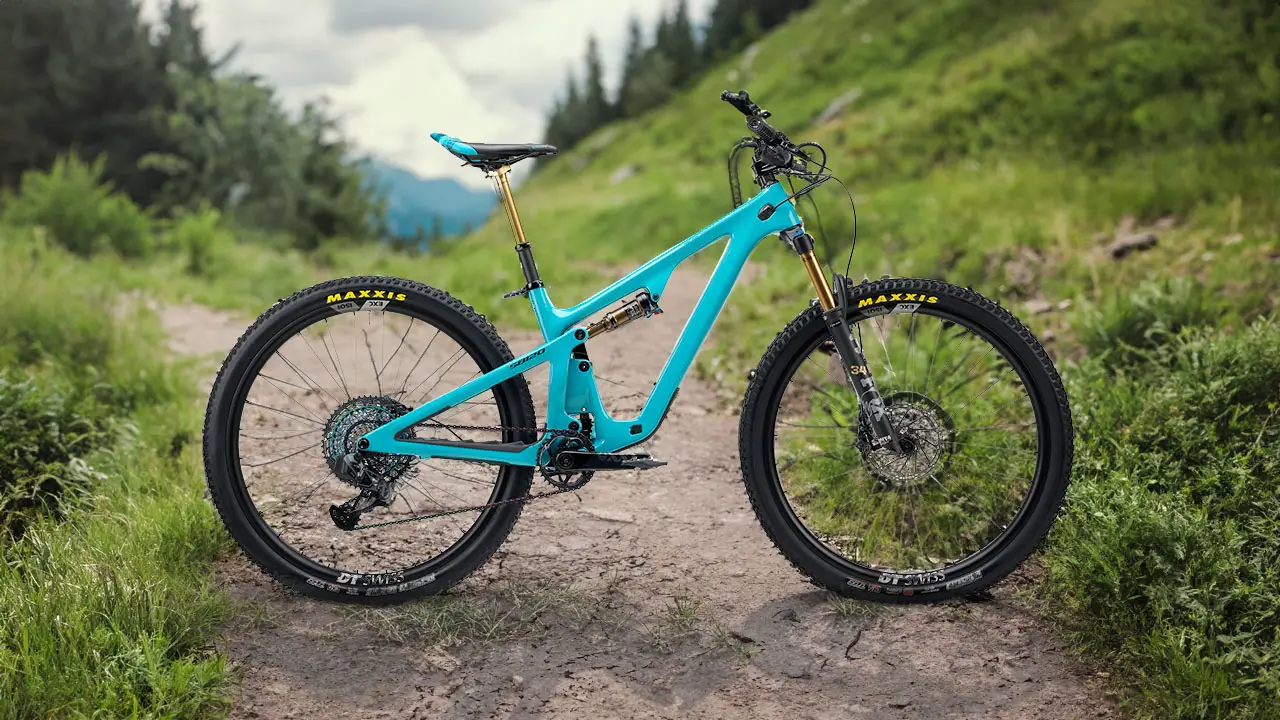 The Yeti SB120 released in 2023, features a 130 mm shock and a redesigned 120 mm Switch Infinity suspension. This short travel MTB features a universal derailleur hanger, size-specific geometry with sizes ranging from XS to XXL. The Yeti SB120 isn't just a run-of-the-mill bike; it is an innovative piece of biking technology for those serious about their off-road adventures.
SB120 Overview
Introducing the brand-new Yeti SB120 Bike, designed to replace the highly esteemed SB115 with an eruption of enhanced features. Engineered with a refined suspension platform and updated geometry, this trail-blazing bike offers size-specific chainstays and a multitude of improvements, marking it as a contender for one of the most top-tier short-travel bikes on the market.
With updates as seen on its predecessor, it sports a 65.5-degree head tube angle, improved ground clearance, and dual-density downtube protection amongst other advances.
The SB120 distinctively stands out with its expanded size range from XS to XXL, and its availability in four vibrant colors, affirming Yeti's commitment to supreme quality, rider comfort, and individualistic style.
SB120 Highlights
Let's dive right into the major highlights of the Yeti SB120:
Suspension
130 mm Front Fork
120 mm Rear travel
Redesigned Switch Infinity rear suspension
Geometry & Sizes
Reshaped frame and updated geometry
66.5 degree headtube angle
76.5 degree effective seat tube angle
6 size-specific geometries which keep the angles the same for all sizes
Available in XS to XXL (new expanded range of sizes)
More ground clearance
Additional Features
Threaded Bottom Bracket
Universal Derailleur Hanger (UDH) Ready
Secured cable routing for noise reduction and frame protection
Lifetime Warranty
Colorways
Turq (turquoise)
Raw Carbon (black)
Loch (light blue)
Dust (tan)
New Features & Specifications
Stepping into the spotlight in the biking world is Yeti's SB120 bike. Designed for 2023, this exceptional model is expected to top the charts as the leading short-travel bike. The SB120 is packed with attractive features that appeal to biking enthusiasts, experts, and novices alike.
Some of the new features and specifications.
You'll also appreciate the ground clearance that has been bettered, keeping your bike safely aloof from unexpected obstacles. Not to forget the threaded bottom bracket ensuring an easy maintenance experience. Plus, the four unique color options – Turquoise, Dust, Raw Carbon, and Loch – just add that additional zest to this fantastic product.
Updated Geometry – With a 66.5º head tube angle and 76.5º seat tube angle, the SB120 balances stability and efficiency, perfect for both aggressive and relaxed riding styles.
Enhanced Ground Clearance: Helps avoid pedal strikes, avoid trail obstacles, rocks and downed trees, enhancing the safety and fun during the ride.
Universal Derailleur Hanger: Improved and quieter, enhancing your ride experience.
Secured Cable Routing: Improved cable routing keeps all the cables in place reducing noise and protecing the frame.
Suspension: 130mm Fork and 120mm Rear Travel. This set-up enables the SB120 to perform impressively in bigger terrains, even beating many of its 120mm counterparts. You're bound for a comfortable, adventurous ride with this bike.
Carbon Frame: The carbon frame comes in two different versions: Turq or C version. While they offer the same level of stiffness, the Turq frames are lighter and designed with improved bearings, seals, and hardware.
Threaded Bottom Bracket: The threaded bottom bracket on the SB120 is a big plus. This feature facilitates easier maintenance and improved durability, extending the bike's overall lifespan.
Size-specific Chainstays: With this smart feature, the SB120 guarantees optimal handling. The length of the chainstays are tailored to match the bike's size, balancing stability and agility across all sizes.
Sizes: An expanded range of sizes from XS to XXL. Rider height range for each size:
X-Small — 4'10' to 5'3″
Small — 5'1″ to 5'7″
Medium — 5'5″ to 5'11"
Large — 5'10" to 6'3″
X-Large — 6'1″ to 6'7″
XX-Large — 6'5″ to 6'11"
Weight: The SB120 weighs around 29.5 lb / 13.4 kg (size L), light enough to ensure solid control and easy handling throughout your rides.
Overall, the SB120 is a formidable entrant in Yeti's impressive lineup. Its carefully crafted specifications and features make it a bike that's truly worth the investment, whether you're exploring down-country landscapes or challenging yourself with more aggressive trails. Fun, adventure, and an unbeatable ride quality are all bundled into this one fantastic bike. Are you ready to ride the trails with the SB120?
Colorways
The SB120 is available in 4 Colors black, turq (turquois), loch (light blue) and dust (tan). The turquoise and black are the tried and true Yeti colors. The custom colors for the 120 are tan and light blue.
All the colors have minimal graphics on the frame, making the feel super minimal. On the top of the top tube you get a Yeti logo with a series of thin lines. Then on the rear triangle the model name of "SB120" was added in a downplayed manner. Both design elements give the bike a super cool feel.
All models have a black seat with turquoise on the rear.
Turquoise
TURQ or Turquoise is the classic yeti color. When you are riding this color there is no mistaking you are on a Yeti. Hard to go wrong with this color, plus it looks super awesome when paired with orange grips, orange mud guard and orange fox stickers.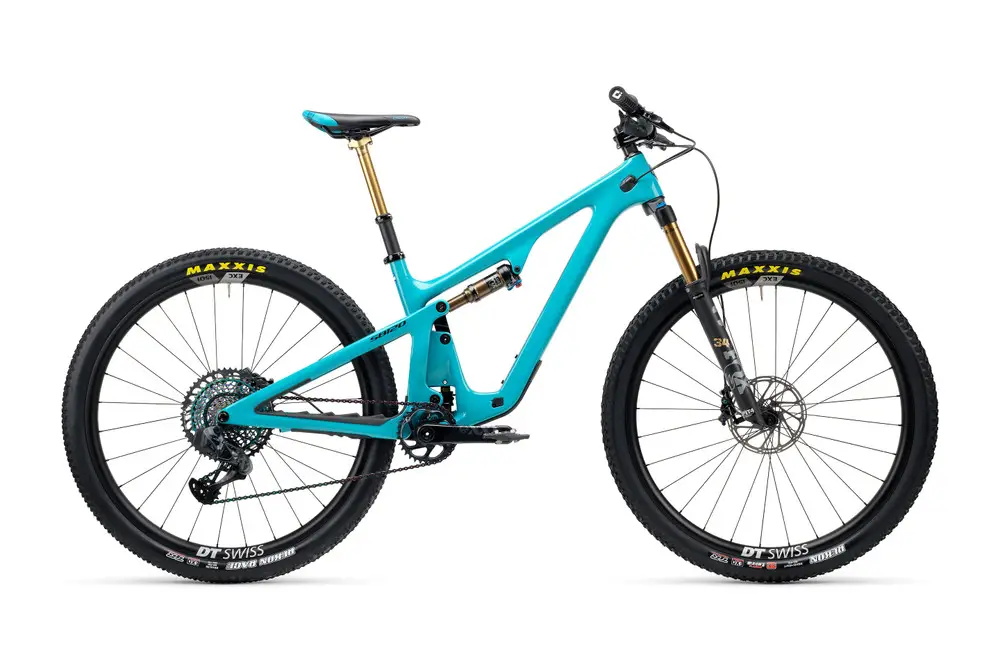 Raw Carbon or Black
Another timeless Yeti colorway is black or raw carbon paired with turquoise accents. If a full-on bright turquoise bike is not for you then your next choice is most likely this stealth version.
This dark colorway hides the Yetiness of the bike a little more while still being just as awesome.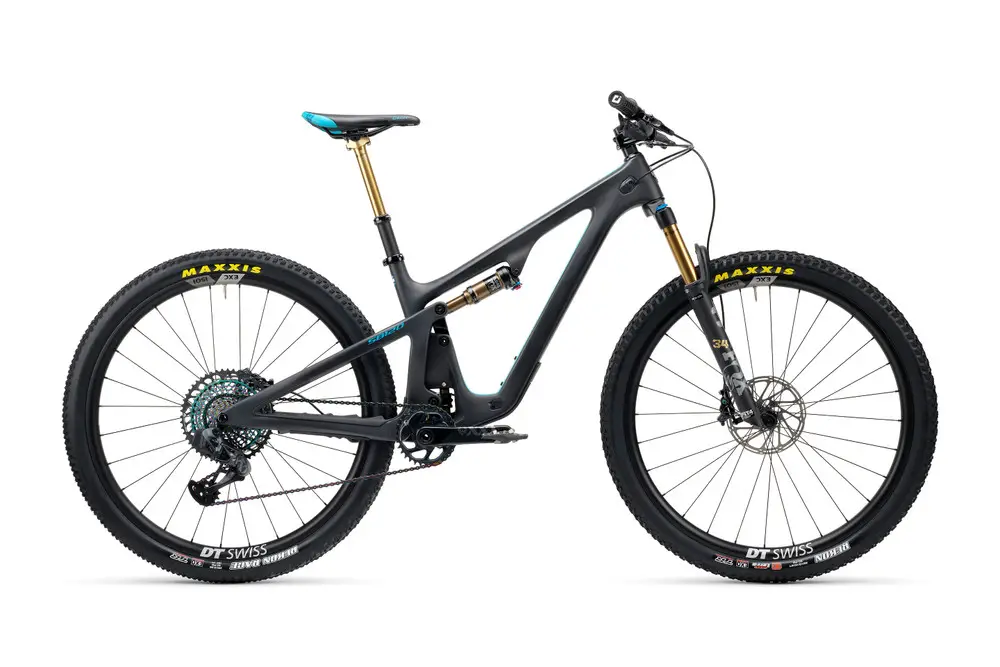 Loch or Light Blue
The Yeti SB 120 in "Loch" or light blue presents a serene and calming shade, reminiscent of a tranquil lake on a clear day. This pastel blue hue evokes feelings of vast skies and open spaces.
Complementing the main color, Turquoise accents can be found on frame decals, linkage components, the seat and or other small details, emphasizing the bike's premium build and design aesthetics.
Dust or Light Tan
The Yeti SB 120 in "Dust" offers a subtle and earthy light tan hue, reminiscent of desert landscapes and sun-faded trails. This muted tone creates an understated yet elegant appearance, embodying a sense of adventure and natural beauty.
To contrast and elevate this base shade, vibrant turquoise accents are strategically placed on the bike. These bright embellishments, found on frame decals or specific components, infuse a touch of Yeti's iconic color, adding a dash of energy and brand identity to the otherwise muted palette.
SB120 Build Kits
The Yeti sb120 comes in 7 builds and a frame only option. Two options given the designation of the C are hand made with Yeti's standard carbon. The five other builds use TURQ carbon. This is a stiffer and lighter material. The frame only option is only available in TURQ.
C Level Options
The primary difference in the "C" or two entry level options are Shimano vs SRAM components. The C1 or Shimano option is $6,300 and the C2 or SRAM option is $6,600. Both kits have the Fox Performance fork and can be upgraded to Fox Factor for $600.
T Level Options
When you move into the "T" or TURQ carbon frames you get a lot more choices to really dial in the type of ride you want.
Shifting. The shifting can be either traditional shifters or electric. Since the frame is UDH compatible, you can go with the brand new Transmission Shifting. With Transmission, you will definitely be one of the cool kids on the block.
Drivetrain. Each T series has a different drivetrain and different prices. T1 has SRAM X01 for $7,600. You can go electronic with T3, which has SRAM XX1 Eagle AXS for $8,200. The aptly named T3 XO Transmission gets to the new SRAM X0 Transmission for $9,300. Moving on up the T4 gets you the SRAM XX1 Eagle AXS for $10,900. At the top of the line is the T4 XX Transmission, which has SRAM XX Eagle Transmission for $12,100.
Front Fork Options. The T1, and two T3 options have the Fox Factory 34 Grip 2 shock while, the T4 and T4 XX Transmission have the Fox Factory 34 FIT4. The fit 4 has the option to lock out the fork. Both are solid options.
If you like your options in a table, we also have you covered.
Model
Frame Material
Drivetrain
Suspension
Brakes
Price
T3 X0 Transmission
TURQ Carbon
SRAM X0 Eagle AXS Transmission
Fox Factory 34 FIT4 Fork / Float DPS
G2 RSC Brakes
$8,600
LR T3 X0 Transmission – (Lunch Ride)
TURQ Carbon
SRAM X0 Eagle AXS Transmission
RockShox Pike Ultimate / Super Deluxe Ultimate
Code RSC Brakes
$8,600
T2
TURQ Carbon
SRAM X01 Eagle
Fox Factory 34 GRIP2 Fork / Float DPS
G2 RSC Brakes
$7,200
C3
C-Series
Carbon
Shimano SLX
Fox Performance 34 Fork
G2 R Brakes
$6,800
LR C2 (Lunch Ride)
C-Series
Carbon
SRAM GX Eagle
140 mm RockShox Pike / Super Deluxe Ultimate
Code R Brakes 
$6,500
C2
C-Series
Carbon
SRAM GX Eagle
Fox Performance 34 Fork
G2 R Brakes
$6,600
Frame Only
TURQ Carbon
None
None
None
$4,300
Where to Buy
Your Local Yeti Dealer
Jenson USA
Adventuron
Backcountry
Competitive Cyclist
Yeti SB120 Geometry
In the realm of cycling, Yeti's SB120 makes a bold and daring statement. This short-travel trail bike's geometry intrigues me, and I believe it shapes the riding experience in significant ways.
Yeti designed the SB120 with a headtube angle of 66.5°, steeper than many might anticipate for a bike that positions itself as an aggressive-descending ride. The seat tube angle, consistently 76.5° across all sizes, hints at a seating posture conducive to efficient power transfer.
Yeti caters to cyclists ranging from 4'10" to 6'11" with six size variants. This is done by varying the chainstay length varies between sizes. A design feature that promises unique handling characteristics across the range.
Pros and cons of the SB120's geometry:
Pros:
The wide range of sizes from XS to XXL ensures that most cyclists can find a perfect fit.
The progressive geometry, marked by a fairly steep headtube angle of 66.5°, instills agility and responsiveness in the trail riding dynamics.
The consistency in headtube and seat tube angles across all sizes means the inherent characteristics of the bike remain intact, irrespective of the size.
Cons:
Towards the larger end of the size spectrum, the steps in foot reach become less pronounced, potentially compromising comfort for taller riders.
While the fairly steep seat tube angle may facilitate efficient power transfer, it could lead to a more forward-leaning seating posture which might not be comfortable for everyone.
The decision to not make the headtube angle slacker seems like a missed opportunity, especially considering Yeti's reputation for aggressive-descending bikes.
Pros and Cons
SB120 Pros
As a cycling expert, I can affirm that the Yeti SB120 is a phenomenal short travel trail bike that strikes a great balance between performance and clinical precision. If you are serious about getting the most out of your mountain biking adventures, this bike offers some distinct advantages that will transform your ride.
The first thing to highlight is its **dynamic feel**. The bike's ability to navigate any trail effortlessly while maintaining balance is a testament to its superior design and engineering. This significantly enhances your ride by providing smooth and efficient transitions, even over the roughest terrains.
Secondly, the **brilliant suspension performance**. The SB120's high-quality suspension system makes sure you land exactly where you intend to. It tracks the trail and holds a line well, proving to be a reliable companion on demanding routes.
The bike also boasts of **sorted all-round geometry**. On a technical note, the yeti SB120 offers more compact geometry compared to other aggressive bikes in the market. This translates to it being agile and responsive, a delight for riders who love to rip around trails.
A feature not to be overlooked is the **lifetime warranty** offered by Yeti for this bike. This ensures you peace of mind knowing the company stands by the quality and performance of their product.
Lastly, and significantly, the Yeti SB120 takes on an **effortlessly fast and beautifully balanced character**. The light weight and efficient burn make it easy to ride, and the superior design provides blissful comfort even on longer outings. It goes without saying that such attributes contribute to a fun-filled riding experience where less effort leads to faster speeds.
Inevitably, one might argue that the bike is quite heavy on the wallet, but the premium experience, indeed, comes with a price. The investment, however, pays off when you consider the delightful trail experiences and tons of fun the Yeti SB120 promises. If you're a rider who yearns for an exciting ride and doesn't mind paying for quality, this may just be the bike you need.
SB120 Cons
Heavier than other options
Price
Conclusion
The Yeti SB120 T3 2023 has confidently entered the scene, enhancing its travel capabilities while preserving its exceptional climbing attributes. By choosing to elevate an already robust platform, it introduces practical upgrades like improved cable routing and a fresh frame design.
On the trails, while some aspects of the spec may not fully realize the bike's downhill potential, the SB120 compensates with a feeling reminiscent of a bike with more travel, characterized by its nimble and spirited handling.
My experience with the SB120 was truly delightful. It's an approachable bike, forgiving of missteps, motivating during ascents, and exudes an almost amiable aura. Although there's potential to tweak it for a more aggressive ride, its joyful and upbeat disposition was a genuine pleasure during my time with it.
In terms of value, it's essential to remember this is a Yeti; concerns regarding its price have long been overshadowed by its premium brand identity. However, it's worth noting that the SRAM G2 brakes did fall short in performance. Overall, despite some elements I'd reconsider, the departure of the SB120 from my garage will indeed be a poignant one.
The Yeti SB120 line epitomizes Yeti's commitment to innovation, design, and performance. The bike's light weight, efficient geometry, and the Switch Infinity pivot design make it agile on single tracks, stable at high speeds, and versatile on a variety of trails. Whether you aspire to tackle rough terrains or speedy flatlands, the Yeti SB120 is worth considering. As indicated by the Vital MT B Rating, with its exceptional climbing ability (5 stars), fun factor (5 stars), and overall impression (4.5 stars), the SB120 garners significant praise despite its higher-end pricing (Value: 3.5 stars).
Riders needing a short travel bike that doesn't compromise on cross country speed or enduro capabilities will find comfort in the hands of the Yeti SB120. Its unique blend of components caters to a vast spectrum of cycling enthusiasts, providing a pleasurable riding experience regardless of the trail condition. The bike stands as an apt testament to Yeti's continual quest for cycling perfection.
Yeti SB120 FAQ
How much does a Yeti SB120 weigh?
What colors are the SB120?
What is the head angle of the Yeti SB120?
Who is Yeti SB120 Bike for?
In essence, the Yeti SB120 has not just taken over the baton from the SB115 but sprinted forward into the new age of short-travel bikes without compromising on anything. It's as if it's taken the best of its predecessors and adopted modern adaptations to deliver a sublime biking experience. This, my friends, is the future of short-travel bikes, and it's here for us to revel in!
Further Reading
Yeti Cycles SB120 (Official Page)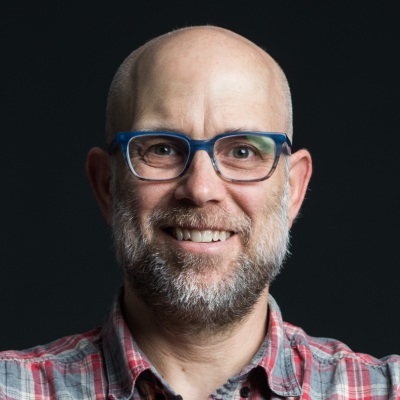 I am Steven Johnson. All my life I have been riding bikes, even working as a bicycle messenger in Australia. I love riding road, mountain, single speeds, bmx, and everything else.  As a web designer, creating this site was a natural fit. If you have any questions please let me know.  Enjoy the site and Keep on Pedaling!!!